Relationship
is said to be "the heart of helping people." A trusting relationship with your therapist is the foundation of any good therapy experience. You need to know that your therapist
respects
you,
listens
to you,
understands
you, and truly
cares
about you. When this kind of relationship is established, the work of solving problems and feeling better can proceed most effectively.
Therapists use particular approaches to helping people, and many--including me--are eclectic, that is,we blend elements of several theories or schools of thought. My approach to therapy is fundamentally
strengths-based
, recognizing the capacity of people to use their own skills, abilities, and resources to solve their problems. The basis of my approach is
Cognitive-Behavioral Therapy (CBT)
which is about the interplay of our
thoughts
,
emotions
, and
actions
, and helps to develop the skills to manage them so we can feel better and function better. Elements of other therapies, including
Positive Psychology
,
Solution-Oriented
, and
Motivational Enhancement
complement the CBT approach.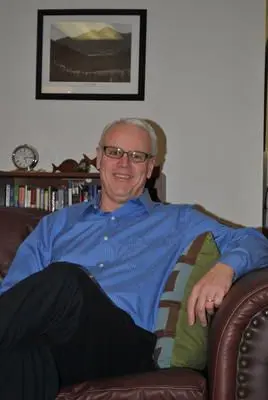 Therapy is really a process of
collaboration
between therapist and client. We work together to identify and understand the problem, set goals so we will know where we are headed, and then develop a plan to get there.
Clients who get the most out of therapy come ready to work --to talk openly, think deeply, consider new perspectives, and practice new skills.